Earthmoving Bucket Tooth
Northern College's Innovation Hub recently completed the 3D print of a bucket tooth for the local Timmins company Bucket Shop. The Bucket Shop repairs and produces cast lip and heal assemblies while also offering industry and businesses innovative designs to improve effectivity. Knowing about the Innovation Hub's ability to 3D print a variety of items for businesses and industries, the Bucket Shop requested the Innovation's Hub assistance in printing their prototype. This 3D print project, which was led by the AREI's research officer, Keith Delaurier, was a prototype intended to showcase the new change of design for earthmoving buckets. The conceptualized prototype greatly improves productivity for industry and businesses throughout the field.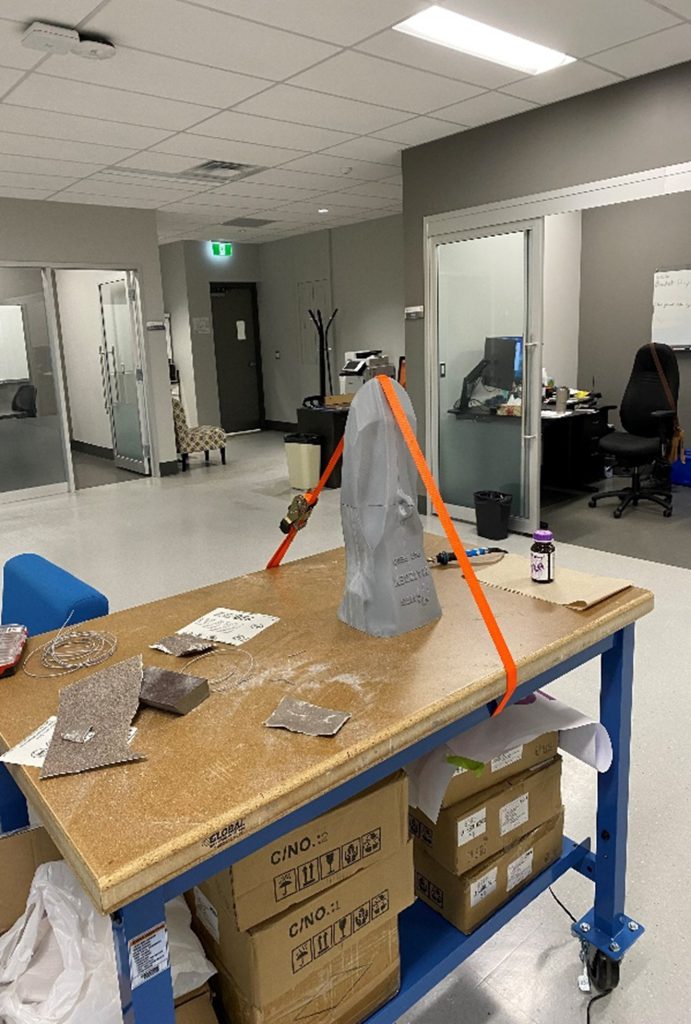 Based upon a conceptualized model conceived by Metalogenia (MTG), the Innovation Hub printed the model by using Markforged Mark II printer using Precision PLA. This took place in our 3D printing lab, which features numerous 3D printers with varying capabilities. Unlike a steel model, the printed design was advantageous because it offered a genuine presentation of the new model, which could be easily transported to various conferences for showcase. The 3D printed model also easily enables individuals to inspect and handle the prototype. In fact, the Bucket Shop brought the bucket tooth model to the 2022 Central Canada Resource Expo in Thunder Bay as part of the conference's objective to highlight advancements in resource technologies. The light weight of the prototype enabled easy transportation in flight. Accordingly, this 3D printing capacity at the Innovation Hub is beneficial to all companies and industries across Northern Ontario.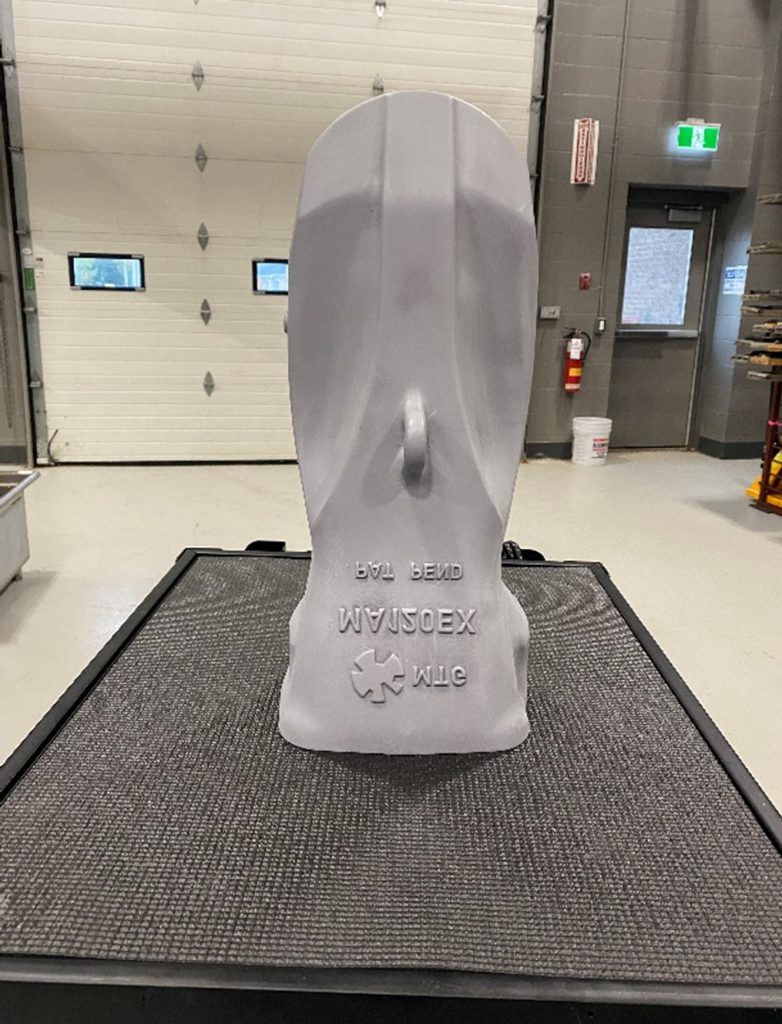 Following the success of the print, the model will go into production for subsequent use for companies and industries that depend upon innovative earthmoving technology, especially as it relates to resource extraction. Accordingly, the Innovation Hub's contribution supported the Bucket Shop's invention and encouraged the economic growth across the region. The Bucket Shop was very pleased with the success of the project and the appeal it had to conference attendees. As part of this success, the Bucket Shop and the Innovation Hub will be moving forward on more projects in the future. As part of the Innovation Hub's ability to provide this support across the Northern Ontario region, the Innovation Hub plans to expand its 3D printing infrastructure to more greatly contribute to communities, businesses, and industries.