Information for New Students
Preparing for your Studies at Northern
The Student Account is your main resource for managing your enrolment at Northern College online. You can access your Student Account with your college credentials where you can register for courses, process tuition payments, access tax receipts, request transcripts, submit any required forms, and much more.
Most information related to studying in your program will be found in a software program called Blackboard that is used by Northern College instructors to keep you in the loop on what you need to do as you go along in your studies.
You will also find more resources and quick links at myNorthern.
Dont Forget! After you confirm your offer in OCAS, you must compete and return the Payment Registration Form to your campus' Student Services Department to keep your spot with us.
On-campus learning has resumed for all programs, expect those taken by distance. Some programs are hybrid delivery of both face-to-face and online classes.
Full details of course delivery is communicated through your program directly.
Be sure to check which campus you are enrolled at to prepare for your studies with us!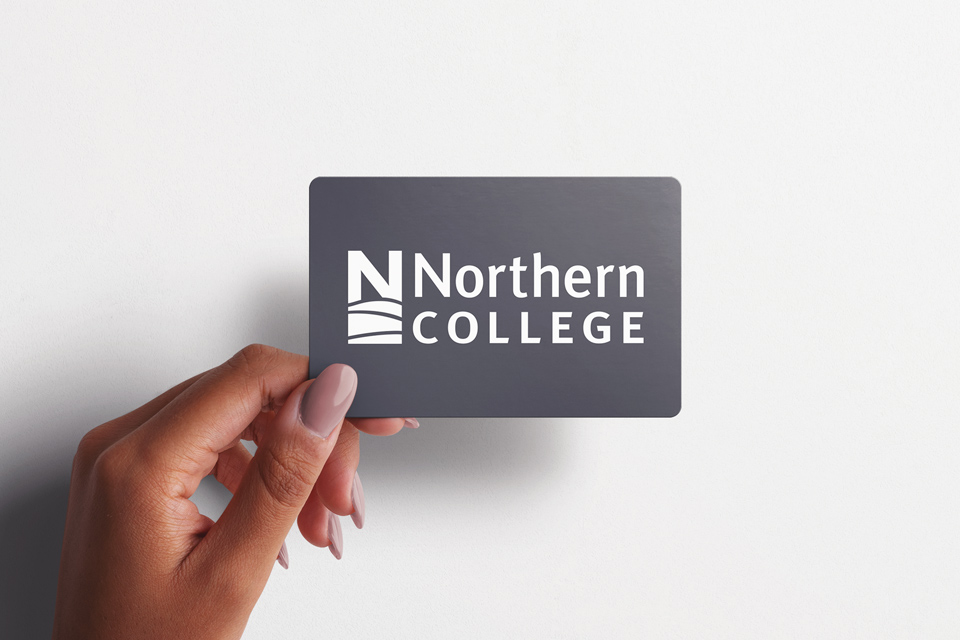 Student Identification (ID) Cards
Your student ID cards give you access to many benefits on-campus including use of our athletic facilities and services at our libraries (such as checking-out books), as well as to services in the community, such as discounted transit passes and student events (like free swims, trivia nights, skating, and other activities in the community!) sponsored by our Student Life Advising team and the Northern College Student Associations.
To acquire your Student Identification Card, please submit:
Student #
Full Name
Canadian Mailing Address

First Name Last Name
P.O. Box Number (if it applies)
Street number Street Name (Specify Blvd. Street. Ave. or Crescent), Apt # (if apt # applies)
Town/City, Province
Postal Code

Proof of Confirmation (can be found by logging in to your Student Account)
Photo of yourself from shoulders up with minimal background distractions
Haileybury Campus:  Email libraryh@northern.on.ca
Kirkland Lake Campus: Email libraryk@northern.on.ca
Moosonee Campus: Email garrodj@northern.on.ca
Timmins Campus: Photo ID processing will takes place Mondays to Fridays between the hours of 7:00 a.m. and 3:00 p.m. in the Wellness Centre. Please provide us your updated registration form.