Alumni
Alumni of Northern College
Joining a community of over 40,000, Northern College graduates are changing the world!
The Alumni Relations department of Northern joins us all together after graduation.
Helping us recruit new students so your College stays strong, taking advantage of our benefits, perks and affinity/reduced insurance packages, or engaging in a new project or Program Advisory Committee to share the knowledge you have gained in the field all move the College forward.
Did you want to connect to others from your program? Call some students who are thinking about whether or not to attend Northern College in the future? Attend a guest lecture or give one?
We would love to hear from you.
Join our team as a volunteer and stay in touch! We invite you to explore the many ways you can connect with us and represent Northern College for an even greater life.
Thanks for considering and see you soon!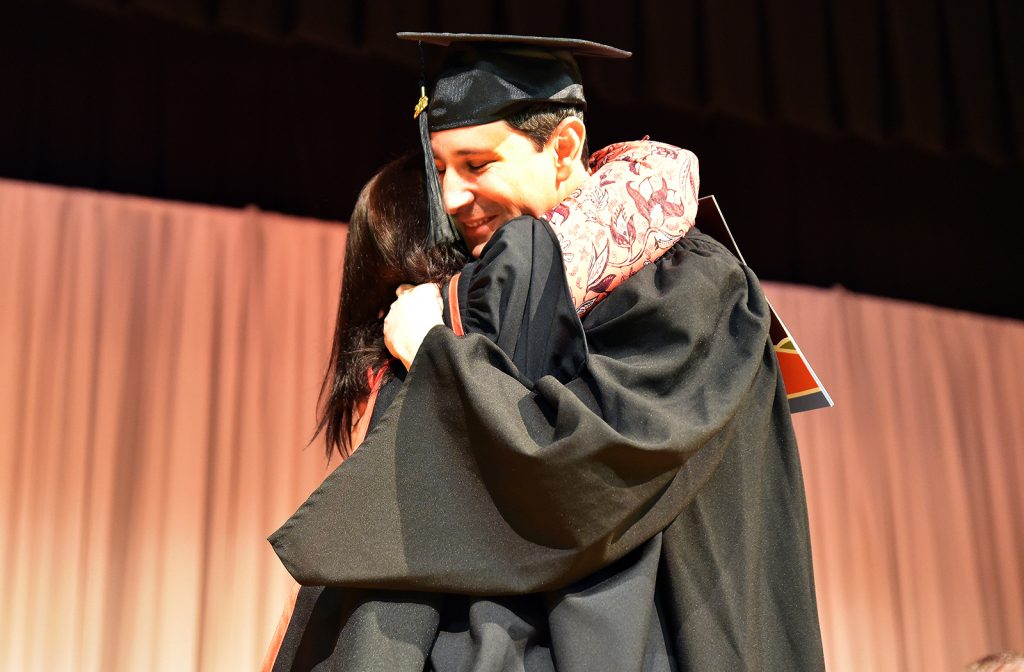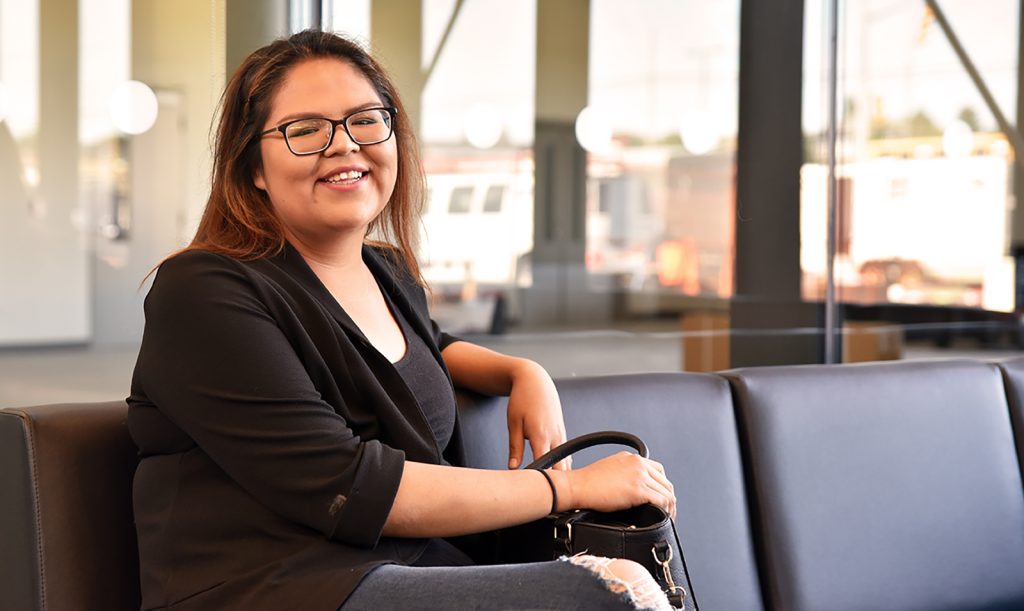 Stay Connected
Why stay connected? Well, we just want to create moments where we feel good because, well, we miss you!
You can use our gym at reduced rates, take out a resource from our library, get free career advice and employment supports, buy a comfy hoodie, have that beautiful diploma you've worked so hard for framed so you can put it up on your wall, order a transcript for nailing that new job, and find deep discounts on home, auto, and life insurance.
Insurance companies love our grads as finishing College is the number one indicator of higher quality of life with clients who are shown in data to live longer, make better decisions and present less risk to being insured.  It's all a good news story and we want you to be part of it.
We don't sell our lists, we protect your information, and we count on you to join our data on successful grads who have used their education to succeed in their career.
Alumni of Northern College Membership & Benefits
When the College you graduate from remains strong, this bodes well for the validity of that diploma you have hanging on your wall or listed on your resume.
You can help make us stronger and keep us sustainable through being an involved grad.
Here is a long list of the many ways you can consider giving back:
Create a Caring Community: Find and reminisce with fellow grads or new or potential students to share your experience and help them feel welcome as we recruit new students into your program of study.
Mentor: Share what you've learned and offer to help guide a new student or grad.
Employ: Hire other grads like you from Northern to build your company and their career.
Share: Join a Program Advisory Committee to help guide what is needed in the field to keep our curriculum current and relevant.
Help: Take on a placement in your workplace so a student can meet the requirements of their curriculum.
Teach: Come back as a guest speaker or part-time instructor to share what you've learned while you've been out in the world.
Learn: Find out what new programs or partnerships we have created since you graduated so you can continue on to get a degree, while getting credit for what you've already taken in school while at Northern.
Visit: Our libraries have access to many more documents than a usual community resource centre. You can get career insights from Employment Services or get a workout in at the gym with your special alumni rate.
Finish: Are you nearly there? Do you need one more credit to finish your diploma or degree? Come back and have a conversation about finishing your education with us, no matter where you started.
Apply: Consider working at the College and share your expertise with us.
Donate: Give to an already-established award for students or create one of your very own.
Protect: Northern has an extremely large number of alumni who use our benefits packages for their insurance, which provides us with student award monies. Consider joining them in taking advantage of some of the lowest rates available.
Party: Come celebrate with us! We are always planning events that can involve our grads. We'd love you to be there – it makes it even more fun to have you there, hear about where you've been and what you've done. We're proud of you and look forward to spending time together again.
The Alumni Association has partnered with many groups and organizations to offer discounted rates on a wide range of products and services!
Be sure to register with us to take advantage of some exclusive offers.
Alumni Discount Programs – The Member Discount program entitles registered members to various discounts when shopping at merchants in communities within Northern College's catchment area. For a listing of participating merchants please contact Nicole Gingras at gingrasn@northern.on.ca.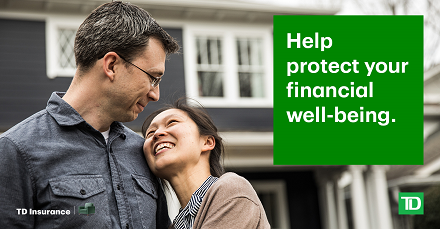 TD Term Life Insurance Offer – Thanks to the affinity program agreement between TD Life Insurance and Northern College, you can benefit from premium savings on eligible TD Term Life Insurance. For more information or to get a quote call 1-866-883-5647 or visit www.tdinsurance.com/products-services/life-insurance/term-life-insurance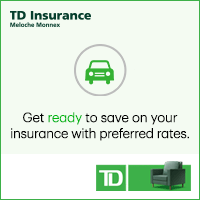 Whether you are a new graduate or well into your career, you may need support and career guidance. As a graduate of Northern College, you can access Northern College Career and Employment Supports. Book an appointment with a consultant to discuss your needs and be on your way to a very successful and prosperous career.
As an alumnus you qualify for reduced rates on fitness memberships at specific campuses. Contact us for details.
For registered alumni members dedicated to life-long learning, we are pleased to offer the use of the Learning Resource Centres. The availability may vary at each campus. A membership card is mandatory.
Highlight your achievement in a prestigious, polished gold-coloured or wooden frame, emblazoned with the official college logo. Order frames by visiting the Bookstore.
The Alumni Association hosts a variety of events ranging from fundraisers, professional development and networking opportunities to family BBQ's where volunteers are paramount to the success of each activity. If you are seeking rewarding opportunities, occasions to reconnect with old classmates or simply have some fun, we'd love to hear from you.
Alumni Success Stories
Andrea Jolly
 I couldn't have come to Northern College at a worse moment in my life. I was a single mother with two children and had just lost my father to suicide while recovering from post-partum depression. 

With determination and resiliency, the only thing I knew was that I never wanted to be that vulnerable again. Instead, I wanted to be the person who could help others; like those who had helped me. I joined the Social Service Worker Program at Northern College and after graduation, I became a person who helps others – which was exactly what my goal had been. 

I faced many challenges along the way but overcame them all with the help of Northern College. They helped me with childcare support and my mental health care. This really made a difference! 

The friendships I built within my program and the community created a sense of belonging as I was supported in all aspects of my being: emotionally, spiritually, mentally and physically. 

Because I went to Northern College, I am strong. I am determined. I am resilient!

– Andrea Jolly
Alumni Success Stories
Maninderjit Kaur
I came to Canada and to Northern College in January of 2018. Everything was new for me here, especially in Northern Ontario. I don't know how to express how much Northern College and the Northern community has given to me. I've learned so much from my professors, Deans, my employers, and from everyone!

I've grown so much, achieved what I never thought I would and I am on my way to achieving so much more. I am developing a strong character and loving it!

One of the things I like most is that people are so welcoming here. Once you get used to living in the North, you will never regret coming up here. I work for Northern College now, and help other students like me feel welcome here!

Don't miss a chance to come here, accept challenges, and win your game. We are all here to support you.

– Maninderjit Kaur
Alumni Success Stories
Hope Koosees
My name is Hope Koosees. I am an Indigenous Student Recruiter and Pathways Navigator at Northern College. I am of Ojibway and Cree heritage which is commonly known as Oji-Cree. I affiliate with Attawapiskat First Nation. 

I grew up in Moosonee, Ontario, where I graduated from Northern Lights Secondary School. I then graduated from Northern College with my post-secondary diploma in the Police Foundations program. 

To come from a small knitted First Nation community, I really liked the idea of smaller class sizes here at Northern College which means more one-on-one, personalized support for each learner. With their high quality programming and caring environment, Northern College really helped me gain the skills I needed and I was employed within a month after graduation. 

Now, I work for the very institution that supported me in getting a College education. It is good to be here. We hope you come learn with us, too! 

I'm pleased to help others with their educational goals, and find ways to make those dreams come true.

– Hope Koosees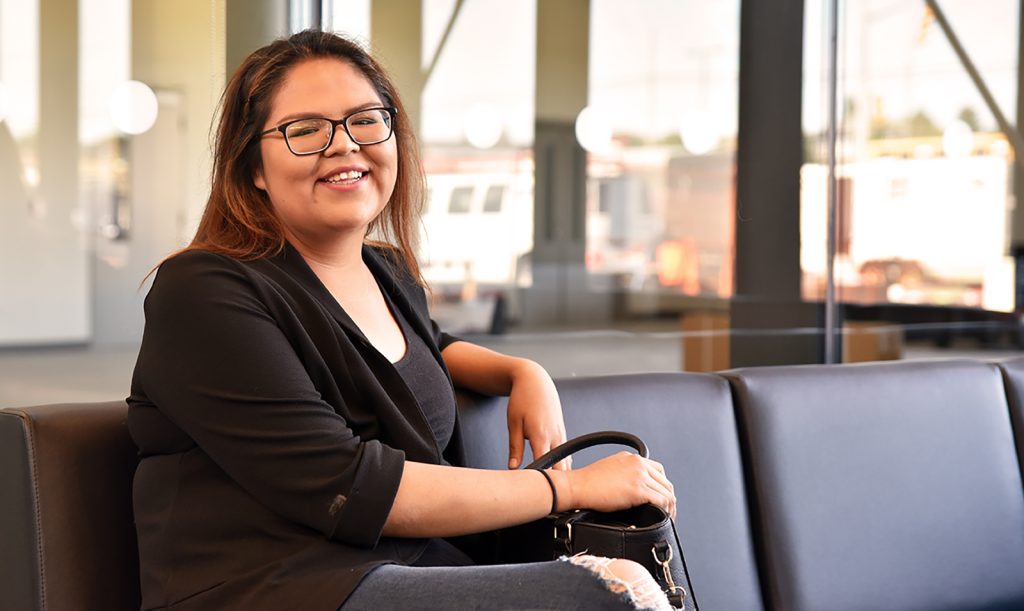 Alumni Success Stories
Noel Penfold
After graduating from the 2-year Welding Engineering Program, I honestly never believed that I would be in a position to teach, not to mention only three years after graduation.

I was hired by The Bucket Shop to teach an 8-week condensed welding course to Indigenous women in partnership with Keepers of The Circle.

I truly believe that this opportunity presented itself because of the strong skills and knowledge I acquired during my studies at Northern College, Kirkland Lake Campus.

My education has allowed me to prosper in this role and has also allowed me to make one of my dreams a reality.

– Noel Penfold, Welding Engineering 2012 Northern College Graduate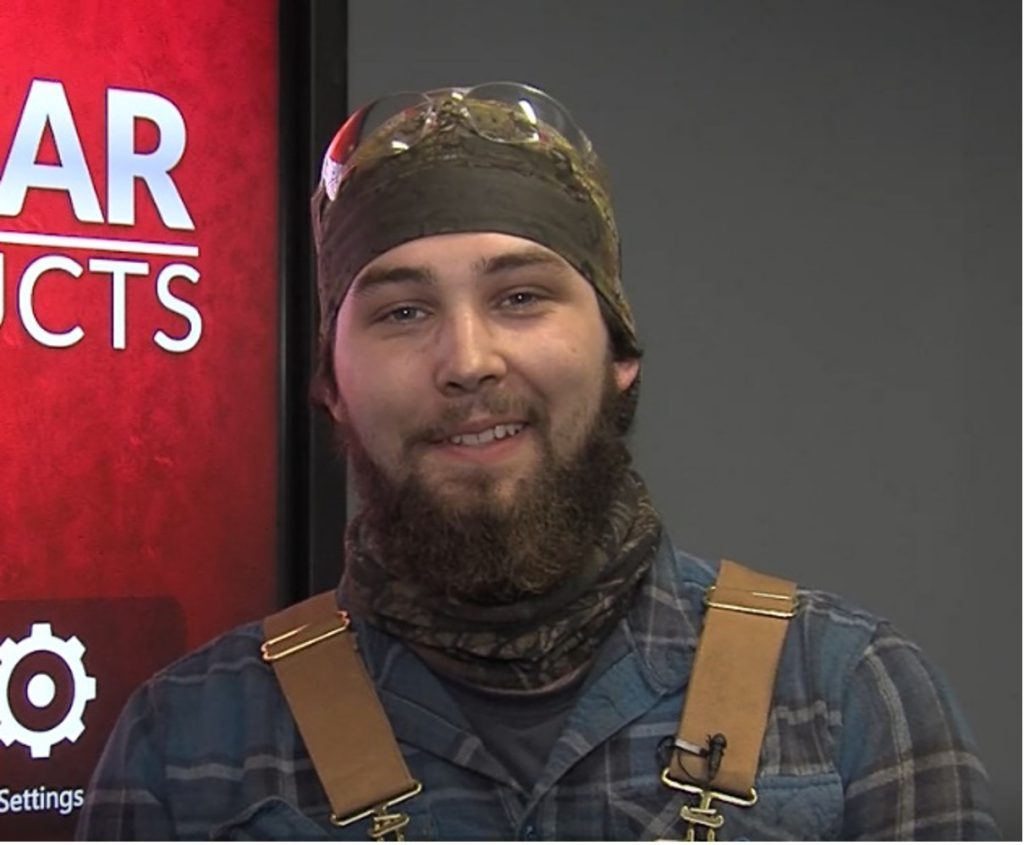 Going on to succeed after graduating from College is an admirable feat. We're proud of your success, and we hope that you are, too.
Do you know someone awesome who is a grad of Northern College who gives back to community and is what you consider to be a success story? Nominate them for a Premier's Award!
Premier's Awards
The Premier's Awards honour the important social and economic contributions that college graduates make to Ontario and throughout the world. The awards were launched in 1992 and are administered by Colleges Ontario.
Presented annually, the Premier's Awards recognize graduates in the following seven categories – Apprenticeship, Business, Community Services, Creative Arts and Design, Health Sciences, Recent Graduate and Technology.
Email externalrelations@northern.on.ca to nominate an awesome grad!
I wanted to give a huge shout out to you and the whole team (family) at Northern College! You guys made my night so special knowing you guys were 'there' online as well at the gala.

The cracker, cheese and goodies basket were delicious and so thoughtful- the premiers award team had sent etched champagne glasses, so we were able to have some wine with the fancy cheeses! Such a fun night.

Thank you again everyone involved to help get me to this point. It truly is one of the proudest moments of me and my parents' lives!

– Whitney Jardine
2021 Premier's Award Nominee for Outstanding Ontario College Graduates
Premier's Awards Nominees
Whitney Karina Jardine
Diploma, Welding Engineering Technology, 2016
Diploma, Welding Engineering Technician, 2014
Corporate Welding Engineer, The NARMCO Group
Whitney Karina Jardine's drive for excellence began as a teenaged national competitive swimmer. She continues to pursue excellence with the same vigour in her late twenties. Receiving an OACETT (Ontario Association of Certified Engineering Technicians and Technologists) fellow designation is exceedingly rare for someone of her age and for a female in a non-traditional field. She's committed to removing barriers for women in her sector and shaping the future of engineering technology, inspiring others through her leadership and advocacy. She continues to invest in the future through OACETT and by serving as an ambassador and adviser with her alma maters.
Premier's Awards Nominees
Gail Jokinen Waghorn
Business Administration Accounting – 3 y, 1987
Business Administration Accounting – 2 yr, 1988
Chief Financial Officer, Corporate Services, The MICs Group of Health Services
Gail Waghorn advanced into senior management within three years of graduating with a business administration accounting diploma and hasn't looked back. Over a 30-year career, she has led initiatives to create financial stability and efficiencies in the health-care sector. She also sets the standard for lifelong learning, completing her masters in public administration degree in 2019 and a degree in health administration while serving as CFO at the MICs Group of Health Services, comprised of three hospitals and their associated long-term care facilities in Matheson, Iroquois Falls and Cochrane.
Premier's Awards Nominees
Christine Madden
Social Service Worker (Honours), 1990
Program Manager, Ontario Works, County of Dufferin
Christine Madden's career in social services became forever intertwined with the opioid crisis when her younger sister, Shelley, died of an accidental drug overdose in 2004. She has dedicated her entire life as an Ontario Works manager to finding opportunities to implement awareness campaigns focusing on stigmas related to mental illness, addictions and substance abuse. She shares the accounts of her family's tragedy in media interviews, participates in awareness campaigns, makes presentations and is involved in boards and committees addressing the opioid crisis. By sharing her story, she helps education professionals and offers hope for those suffering with addiction.
Premier's Awards Nomineesess Stories
Seamus Murphy
Paramedic Program, 2001
Practical Nursing Program, 1996
Commander of Quality Assurance and Professional Development, Cochrane District Social Services Administration Board
Seamus Murphy has invested over 25 years in health care at varying levels in the north, moving the sector forward with his can-do attitude and deep care for patients. This includes lobbying for distribution of Naloxone kits to overdosing patients and creating regulatory change across Ontario. His nursing care, paramedic service, quality assurance work, support of professional development, volunteer firefighting, and other activities has led to transformative change in the industry. He's a lifelong learner, having recently received a University of Waterloo certificate in supervision.
Your Success is Our Success
The College is continually changing and growing. The world is, as well. We want to provide our students and graduates with as many skills as possible to make it out there.
Before you graduate, the Alumni Relations department offers seminars and career fairs that increase employability.
These will give you tips and tricks for smoothing that transition between graduating from College and getting your first full-time job.
Partnered with Employment Options Emploi, we will also help guide your resume and cover letter writing experience as well as introduce you to employers who are looking for Northern grads to join their teams and help their workplaces succeed.
Please join us as a student, grad, or employer and see how getting and staying connected will lead to better outcomes for all involved.
We look forward to seeing you soon!
 A couple of years ago, I attended the career fair at Northern College to scope out some options for my future. I didn't expect to make so many connections and land a lifelong career in government administration, but that's exactly what happened! Thank you Northern College for helping myself and other graduates find their path to success!

Deanna Van Bommel,
Proud Graduate, Business Administration 2017
The MNP, Timmins Office is very proud of the rewarding partnership we have maintained with Northern College, its students and graduates for over 25 years.
Our involvement with Northern College has allowed us to provide their students with placement opportunities as well as employment for their graduates from both the Business and Office Administration programs.

We proudly hire Northern College graduates because they come to us with strong technical abilities with a great affinity to our organization. We currently employ many Northern College graduates that span from our firm's partners, managers, accountants and administrative assistants.

Ginette Nakashoji, CPA, CA and Partner at MNP
Proud Graduate of Northern College
You Put the Community in Our College
Every day, community partners throughout the region make our College strong. They hire Northern College students and grads and depend on them to succeed.
They take our placement students so that our learners can get much-needed on-the-job experience.
But more than all of this, they share our values of empowering learners to make our communities better. They are true partners in every sense of the word and we couldn't do it without them.
If you are a community partners, we thank you for doing all of this. You make a big difference to so many. And you have shown us that you are truly a proud community partner.
We're grateful.
As a veterinary practice owner and part-time instructor in the Veterinary Sciences department at Northern College, I am well aware of the challenges the College faces with securing placements for students which provide them with real life work experiences.

We have enjoyed hosting placement students at our practice over several years.

There is a sense of community good will or paying it forward in providing these opportunities for students that we are uniquely qualified to be able to offer.
Beyond the altruistic motive, we also find that the placement allows us to have an extended job interview with the students. This allows us to select those that best fit within our practice for future employment.

We are very proud and fortunate to have hired quality graduates from Northern College's Veterinary Sciences programs over the years. In fact, we hired a graduate from their very first graduating class of Veterinary Assistants in 2004, Christine Barton, and she is still working successfully with us today!

Lance Males
Practice Owner – Temiskaming Veterinary Services
Professor, Northern College Haileybury Campus
Upcoming Events
The world needs to celebrate more. This has never been more true!
Please come to an event to celebrate with us.
There's joy in connecting with others – we hope to see you soon!
Life Beyond Northern
Job Opportunities and Career Connections
If you are a Northern Grad, please let us know you are available. We have employers that reach out to us continuously what excellent well-paying opportunities might be coming up for you and you alone. Access to our talent first is what many employers ask of the College. For that reason, companies reach out to us directly with their upcoming openings and do not advertise anywhere else.
Check out our Alumni Career Connections for job opportunities.
Transcripts
Did you graduate from Northern and has your potential new employer ask for a copy of your diploma or transcripts? You can request your through your Student Portal account.
Pursuing further education
Many workplaces are requiring increasing levels of education for supervisory positions.
Your diploma at Northern College is widely regarded in industry and may be enough to get you your dream job.
But in case you want to grow your education even more, consider attending one of our many partnered organizations – universities who await Northern grads to join their ranks and become their alumni, too.
Our memorandums of understanding (MOU's) will help you smooth the pathway towards even greater levels of success.
See all our pathway opportunities that allow you to keep learning and growing in your career.