Alumni Benefits
Membership & Benefits
The Alumni Association has partnered with many groups and organizations to offer discounted rates on a wide range of products and services!
Be sure to register with us to take advantage of some exclusive offers.
The Member Discount program entitles registered members to various discounts when shopping at merchants in communities within Northern College's catchment area. For a listing of participating merchants please contact Nicole Gingras at gingrasn@northern.on.ca.
Whether you are a new graduate or well into your career, you may need support and career guidance. As a graduate of Northern College, you can access Northern College Career and Employment Supports. Book an appointment with a consultant to discuss your needs and be on your way to a very successful and prosperous career.
As an alumnus you qualify for reduced rates on fitness memberships at specific campuses. Contact us for details.
For registered alumni members dedicated to life-long learning, we are pleased to offer the use of the Learning Resource Centres. The availability may vary at each campus. A membership card is mandatory.
Highlight your achievement in a prestigious, polished gold-coloured or wooden frame, emblazoned with the official college logo. Order frames by visiting the Bookstore.
The Alumni Association hosts a variety of events ranging from fundraisers, professional development and networking opportunities to family BBQ's where volunteers are paramount to the success of each activity. If you are seeking rewarding opportunities, occasions to reconnect with old classmates or simply have some fun, we'd love to hear from you.
Alumni Discount Programs
The Member Discount program entitles registered members to various discounts when shopping at merchants in communities within Northern College's catchment area.
For a full listing of participating merchants please contact Nicole Gingras at gingrasn@northern.on.ca.
TD Insurance Meloche Monnex Program
As a trusted partner, the TD Insurance Meloche Monnex Program is dedicated to helping Northern College Alumni get access to preferred insurance rates on car, home, condo and tenant coverage. For more information or to get a quote visit www.tdinsurance.com/northernc.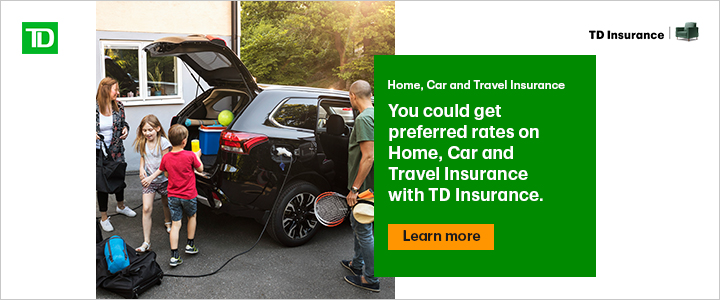 TD Term Life Insurance
Thanks to the affinity program agreement between TD Life Insurance and Northern College, you can also benefit from premium saving on eligible TD Term Life Insurance.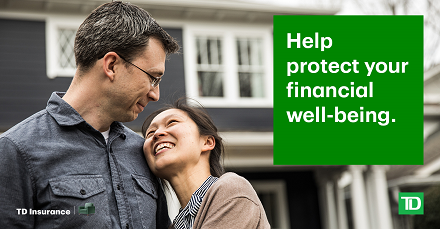 Storwell Self Storage
Storwell Self Storage is proud to offer all Northern College Alumni a 10% discount on their self-storage unit rental. Storwell has been providing secure and affordable self storage units in Mississauga, Etobicoke, Scarborough, and across the GTA for over 20 years.
Northern College Alumni can redeem this offer by using the promo code "NCSTORAGE10" at any of Storwell's facilities. For more information on unit sizes and to receive a free quote, go to https://www.storwell.com/locations.

Park'N Fly
Get discounted parking at seven airport locations across Canada, for business and leisure travel with Park'N Fly. Pre-book online using the Park'N Fly app or website using the Northern College Alumni discount code 1142300 to save.
Park'N Fly car parks are located close to airports Toronto, Ottawa, Vancouver, Edmonton, Winnipeg, Montreal, and Halifax. Learn more at www.parknfly.ca.

Here is a long list of the many ways you can consider giving back!
Create a Caring Community: Find and reminisce with fellow grads or new or potential students to share your experience and help them feel welcome as we recruit new students into your program of study.
Mentor: Share what you've learned and offer to help guide a new student or grad.
Employ: Hire other grads like you from Northern to build your company and their career.
Share: Join a Program Advisory Committee to help guide what is needed in the field to keep our curriculum current and relevant.
Help: Take on a placement in your workplace so a student can meet the requirements of their curriculum.
Teach: Come back as a guest speaker or part-time instructor to share what you've learned while you've been out in the world.
Learn: Find out what new programs or partnerships we have created since you graduated so you can continue on to get a degree, while getting credit for what you've already taken in school while at Northern.
Visit: Our libraries have access to many more documents than a usual community resource centre. You can get career insights from Employment Services or get a workout in at the gym with your special alumni rate.
Finish: Are you nearly there? Do you need one more credit to finish your diploma or degree? Come back and have a conversation about finishing your education with us, no matter where you started.
Apply: Consider working at the College and share your expertise with us.
Donate: Give to an already-established award for students or create one of your very own.
Protect: Northern has an extremely large number of alumni who use our benefits packages for their insurance, which provides us with student award monies. Consider joining them in taking advantage of some of the lowest rates available.
Party: Come celebrate with us! We are always planning events that can involve our grads. We'd love you to be there – it makes it even more fun to have you there, hear about where you've been and what you've done. We're proud of you and look forward to spending time together again.
Contact
Nicole Gingras
Development Officer
External Relations, Alumni & Foundation
705-235-3211 ext. 7210
gingrasn@northern.on.ca