Student Success Stories
Meet Brandon Prazeres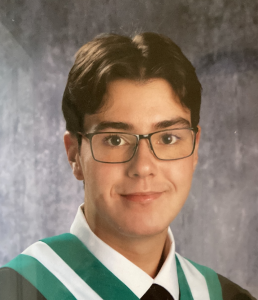 New Northern Student in Police Foundations
Beginning College in Fall 2022
Why did you choose Northern College?
I chose Northern because it's close to home and has the best police foundations course a state-of-the-art facility that is the first in Canada. So it's a win-win. I'm close to home and I get the best program possible.
What is your favourite subject in high-school?
Mathematics and physical education because I love to solve problems and be physically active. I won the Physical Education award in grade 11 for achieving the highest grade average in class – that's how much I love it!
Does Northern College sound like a good fit for you?
Here's how to take your first steps on your exciting new and rewarding career path.