Travel & Arrivals
Traveling to Canada
Flights
There is a regional airport in Timmins. Flights from Toronto to the Timmins Victor M. Power Airport (YTS) are 1 hour and 20 minutes in duration.
Student at our Timmins Campus can use ground transportation from the airport to the campus in South Porcupine, which is approximately 20 minutes (24 km) from the airport.
There is also a regional airport in North Bay, closest to our Haileybury Campus. Flights from Toronto to the North Bay Jack Garland Airport are 1 hour in duration.
Students at our Haileybury Campus or Kirkland Lake Campus can use ground transportation from the airport in Timmins or North Bay.
Timmins to Haileybury is approximately 2.5 hours (230 km)
North Bay to Haileybury is approximately 1.5 hours (155 km)
Timmins to Kirkland Lake is 2 hours (155 km).
North Bay to Kirkland Lake approximately 2.5 hours (240 km)
If you arrive to to campus after hours, please contact:
Timmins Campus: +1-705-465-0658 (Phone)
Haileybury & Kirkland Lake: +1-705-650-0033 (Cell & WhatsApp)
Ground Transportation from Toronto
Haileybury is 5 hours 44 minutes (540 km) [Google Map]
Kirkland Lake is 6 hours and 15 minutes (600 km) [Google Map]
Timmins is 7 hours 32 minutes (700 km) [Google Map]
Please keep your Keep your taxi receipt (from Timmins airport to Timmins campus, or one-time taxi receipt in-town travel within Kirkland Lake or Haileybury campus). The  fee could be reimbursed to you later after day 10 of your program registration by sending your taxi receipt with your name to international@northern.on.ca.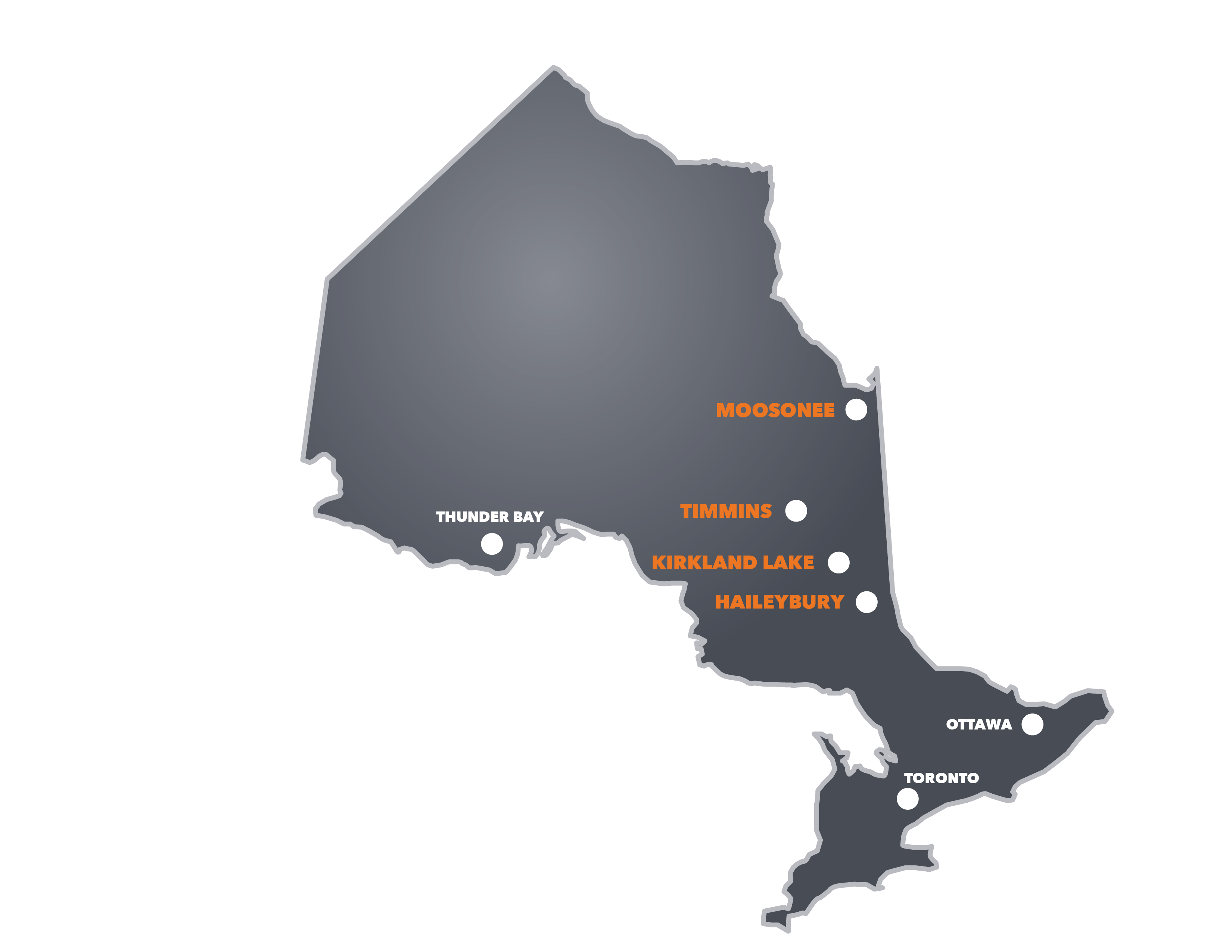 Housing, Residence & Accommodations
Timmins Campus
Jasdeep Kaur
Student Resource Coordinator
studentresources@northern.on.ca
705-235-3211 Ext. 2319
Haileybury Campus & Kirkland Lake Campus
Vaibhav Chopra
Student Resource Coordinator
src@northern.on.ca
Cell/WhatsApp: +1 705 679 3109
Weather & Seasonal Apparel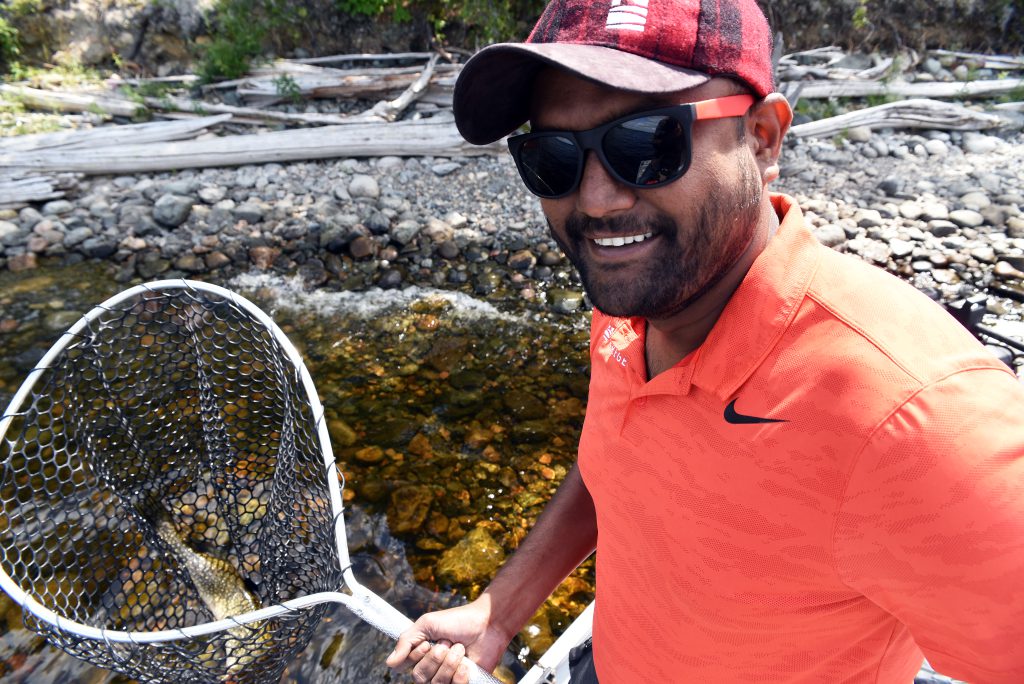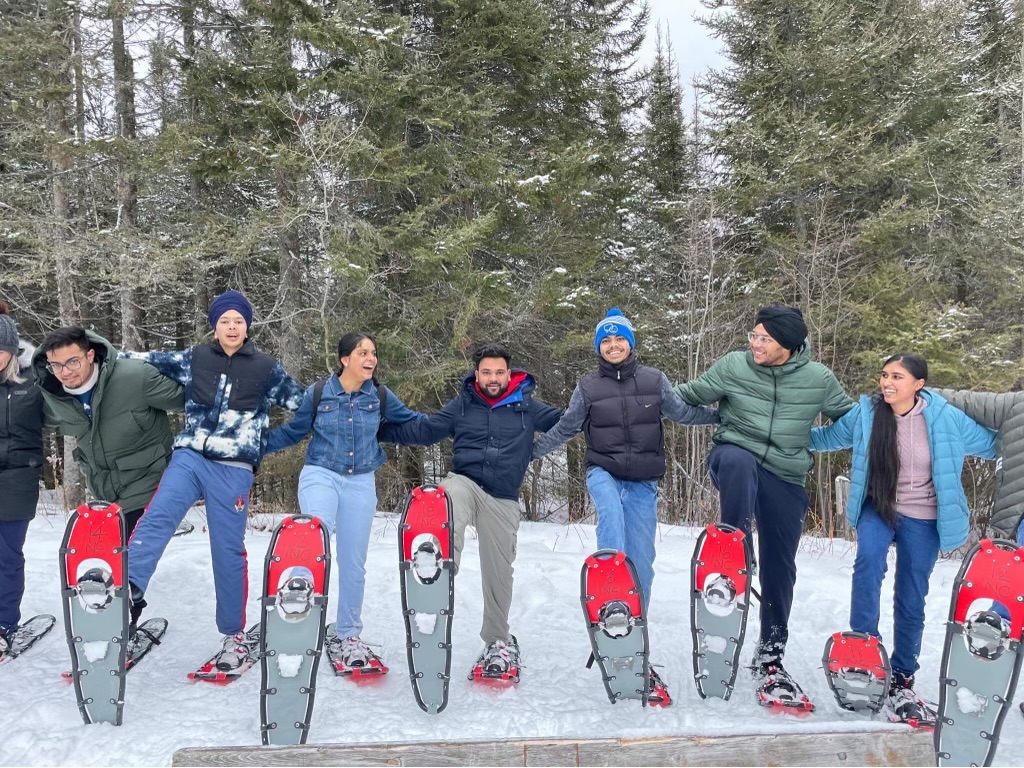 Spring, Summer, Fall (April to October)
Snowfall – Variable weather with temperatures ranging from 10°C to 30°C or more
Apparel:
Long and short-sleeved shirts
Long slacks, jeans, shorts
Sandals, socks & shoes
Light sweater/hoody
Light jacket – waterproof, wind-proof
Winter (November to March)
Snowy with temperatures ranging from -10°C to -25°C or less
Apparel:
Mid-length winter jacket with inside lining or insulation and waterproof
Snow pants
Winter hats/toque for warmth
Mittens (not gloves)
Winter socks and boots
Sweater
Orientation
At the beginning of each intake, new students can join orientation with Student Services, as well as with your program to learn about all the supports available and what you can expect from your academic studies.
We've also prepared videos to help you get acquainted with all the services and resources available in the community.